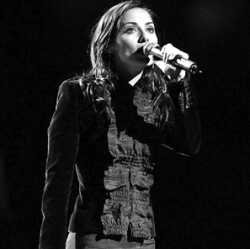 Rumba-Lings Are Getting Louder


Who: Natalie Imbruglia, Bon Jovi, Pink, Shaggy, Abs, Sugababes, Toya, Taxiride, Sophie Monk, Bachelor Girl, Disco Montego, Liberty X, Selwyn, Shakaya, David Franj, Jeremy, Frantic
What: Rumba
Where: Telstra Stadium
Author: Jade Lazarevic
When: Saturday December 14, 2002
IF you were one of the 90,000 punters who got along to RUMBA last year, you're sure to be enticed to do it all again.

Bigger and better, Rumba has extended its run from two cities to five.

Rumba will hit Sydney on December 14 when it unleashes a huge bill of pop music madness at TELSTRA STADIUM (formerly STADIUM AUSTRALIA). The Sydney leg of Rumba will feature BON JOVI, PINK, SHAGGY, NATALIE IMBRUGLIA (pictured), ABS, SUGABABES, TOYA, TAXIRIDE, SOPHIE MONK, BACHELOR GIRL, DISCO MONTEGO, LIBERTY X, SELWYN, SHAKAYA, DAVID FRANJ, JEREMY and FRANTIC. Sydneysiders will see a one-off Rumba performance by OZZY OSBOURNE's daughter KELLY. Novocastrians can secure their tickets to this huge event when they go on sale from TICKETEK tomorrow on 4921-2121.



HELL OF AN EVENING

IF you're after something a bit edgier for your Friday the 13th, look no further than the MERCURY HOTEL. The hotel will host its second HELLFIRE PARTY following the success of the first, held earlier this year.

Presented by the original Hellfire Club from Sydney, the event will see MASTER TOM introduce acts such as fire whipping, wax dripping, dominatrix and body piercing.

Organisers are describing the event as 'bigger, badder and bolder' than the last, so expect to see plenty of fetish-themed attractions.

DJs PATSAN and KATO will serve up the sounds in the main room.

Tickets will be on sale at the door.



MIDWEEK HIGHLIGHT

A NUMBER of Newcastle's favourites will turn out for a special midweek gig tonight.

RUBIX CUBA, AP ROP RIOT, ULICK 4 and NO DIRECTION will perform at THE CAMBRIDGE HOTEL. The band's will perform a special charity gig to raise money for the victims of September 11.

No Direction wrapped up work recently on new material and will showcase a set of it tonight.

It will be one of Rubix Cuba's final shows before they perform at the huge MOUSEMOON CIRCUS on September 21.

Entry to the show is by gold coin OVER 27 PTs

donation.