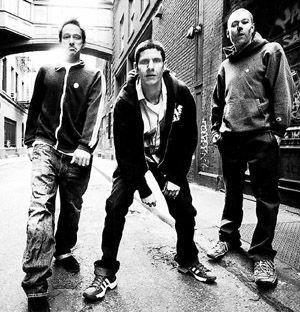 Big Day Out Acts Start To Line Up


Who: The Beastie Boys, The Streets, Chemical Brothers, The Freestylers, System Of A Down, The Music, The Donnas, Powderfinger, Grinspoon, The John Butler Trio, Concord Dawn, Eskimo Joe, Infusion, Butterfingers, Little Birdy And Dallas Crane
Where: Sydney Showgrounds
When: Wednesday January 26, 2005
IT is time to put those rumours to rest the first round of line-up announcements for the BIG DAY OUT has arrived.

Big Day Out will return for six dates across Australia and New Zealand early next year, appearing at SYDNEY SHOWGROUNDS on Wednesday, January 26.

As anticipated, New York hip-hop veterans the BEASTIE BOYS will headline the main stage, delivering tracks from its latest album, To The 5 Boroughs .

The growing popularity of hip-hop and dance has seen the inclusion of UK garage act THE STREETS will appear, along with long-standing electronica act the CHEMICAL BROTHERS. Breakbeat duo THE FREESTYLERS, who had a huge hit with Push Up , will heat up the Boiler Room with a full band featuring guitarists, DJs, MCs, vocalists and a rhythm section.

Big Day Out will continue its tradition of offering a diverse line up, bringing heavy rockers SYSTEM OF A DOWN back for their second outing.

Also returning after its last appearance in 2002 will be UK band THE MUSIC while all-girl rock quartet THE DONNAS will deliver its first Big Day Out appearance.

Representing the Australasia will be POWDERFINGER, GRINSPOON, THE JOHN BUTLER TRIO, CONCORD DAWN, ESKIMO JOE, INFUSION, BUTTERFINGERS, LITTLE BIRDY and DALLAS CRANE. A second line-up will be announced on November 10, followed by a final round.

Tickets go on sale tomorrow. If you buy tickets from the Big Day Out website (bigdayout.com) before midnight on Friday, October 22 you will be in the draw for two passes to watch the bands from the stage.