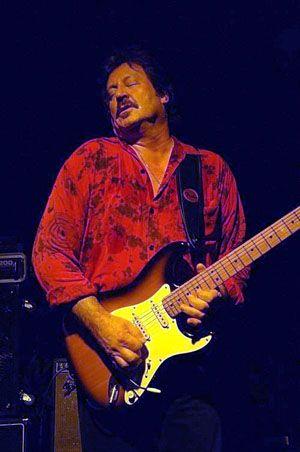 Mal Eastick To Headline


Who: Mal Eastick, The Brewster Brothers, Pig Foot Fever, Phil Edgeley, Eric Collier, Ghost Road, TJ and the Traildraggers, Mainline, The Chris Mawer Band
What: Newcastle Blues Festival
Where: Ace Of Clubs (Wallsend RSL)
When: Saturday October 29, 2005
IT might not be on the same scale as Byron Bay's huge week-long blues event but the Newcastle Blues Festival is still growing. fast becoming favourite on the local calendar. First held four years ago, the event returns with a host of local and national blues acts, performing at Wallsend Diggers on Saturday, October 29.

Australian bluesman Mal Eastick will headline.

Eastick is renowned for his passionate, soulful style. that has been featured playing with some of Australia's biggest recording and performing acts for over 20 years. Based in Sydney since 1983, he has won acclaim from some of the country's finest musicians including Tommy Emmanuel. Also performing will be The Brewster Brothers, Pig Foot Fever, Phil Edgeley, Eric Collier, Ghost Road, TJ and the Traildraggers, Mainline and the Chris Mawer Band. ``Our first festival saw us in a small venue and the beer garden wasn't much bigger,'' Newcastle Blues festival promoter Dean Dee said.

``At the end of it all the response was so positive we just had to do another.'' This year's festival will take place across two stages which will be timed so everyone gets a good dose of fine talent without missing a single band or artist.

Prizes and giveaways will be available throughout the day, including a guitar and signed poster featuring photos of all the acts performing on the day.

Tickets cost $25 per person and are on sale through Ticketek online at ticketek.com.au or at the club.

Visit spellboundmusic.net online for more information.