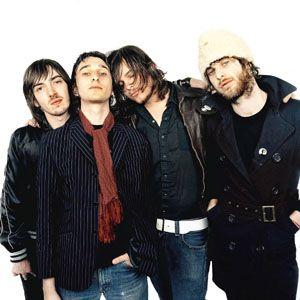 A Decade Of Homebake


Who: Jet, Kasey Chambers, Grinspoon, Pete Murray, Hilltop Hoods, Xavier Rudd, Scribe, Eskimo Joe, Regurgitator, Spiderbait, Rocket Science, Katalyst, After The Fall, The D4, Gyroscope And Wolfmother
What: Homebake
Where: The Domain
When: Saturday December 4, 2004
A BIRTHDAY is a big occasion and HOMEBAKE is set to celebrate in style when it returns in December.

That's right, Homebake turns 10 this year.

From its origins in a muddy paddock in Byron Bay in 1995, Homebake has steadily grown to become one of Australia's most popular music festivals.

Strictly showcasing the best acts from Australia and New Zealand, Homebake will feature the cream of the crop when it returns to THE DOMAIN at Sydney's Royal Botanic Gardens on Saturday, December 4.

Some of today's best home- grown talent such as GRINSPOON, POWDERFINGER, YOU AM I, SOMETHING FOR KATE, THE JOHN BUTLER TRIO and REGURGITATOR made their first big festival appearances at Homebake.

The theme for the special 10th anniversary of Homebake is to celebrate the past, present and future.

Festival-goers can expect many different musical genres, with acts presenting the finest in pop, rock, punk, dance, electronica and country.

Headlining the event is JET, the Melbourne rock quartet which has without a doubt been the biggest musical success story of the past year.

Jet recently became the first Australian act to win the MTV AWARD for Best Rock Video with its hit tune Are You Going To Be My Girl. Other acts confirmed include KASEY CHAMBERS, GRINSPOON, PETE MURRAY, HILLTOP HOODS, XAVIER RUDD, SCRIBE, ESKIMO JOE, REGURGITATOR, SPIDERBAIT, ROCKET SCIENCE, KATALYST, AFTER THE FALL, THE D4, GYROSCOPE and WOLFMOTHER. Homebake will be held on four stages and will also feature the Homebake Cinema Tent, international food fair, market stalls, roving performers, artist signing tent and amusement rides.

Tickets cost $70 plus booking fee and are on sale from SOUND WORLD in Newcastle Mall or through TICKETEK on 4921 th2121 and www.ticketek.com.au Homebake starts at 11am and there are no age restrictions.