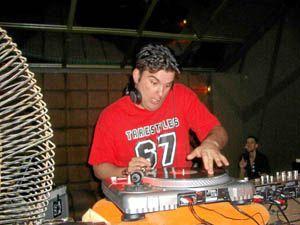 A Fresh Spin On Sundays


Who: Patsan, Skoob, Mathematics, DJ Destination, Matmeller, D-Steady, DJ Revolver, DJ Tone, Brad Whitely, Matt Mandell
What: Sunday Vibes
Where: The Clarendon Hotel
When: Sunday December 12, 2004
POPULAR afternoon dance music event SUNDAY VIBES makes its long- awaited return to Newcastle's CLARENDON HOTEL this weekend.

It also marks the return of Newcastle DJ GEORGE PATSAN, who will launch his new single fresh from a successful stint overseas.

Patsan returned recently from a European jaunt that saw him play at events in Italy alongside house music heavyweights TONY HUMPHRIES, JAY J, DEEPSWING and ULTRANATE vocalist BARBARA TUCKER. Sunday Vibes will act as a launch for the track, Patsan's new track, House Music , has been released on his own VITALBEATS record label.

The Sunday Vibes event will take place across two areas.

Outdoors will feature PATSAN, SKOOB, MATHMATICS, DJ DESTINATION, MATMELLER and D-STEADY. Inside will be a mix of South American funk, house and hip-hop, courtesy of DJs REVOLVER, TONE, BRAD WHITELEY and MATT MANDELL. The event starts at 1.30pm and capacity to the event is strictly limited.

Advance tickets are on sale for $15 at PDMS and RAMJET .

Tickets are $20 at the door.