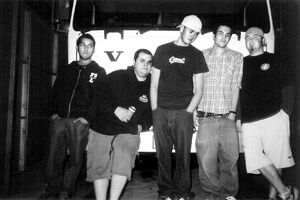 Heed the Call to Support a Wide Array of Local Musical Talent and Have Fun


Who: Draw The Line, Set At Ease, In the Grey, Chris Brame and Friends, Pilgrum, Tallis, Marc
What: SOS (Something On Sunday)
Where: SJ's on Beaumont
When: Sunday June 16, 2002
SJ'S Hotel is sending out an SOS call for Novocastrians to come along and have a good time and the chance to check out fresh local talent.

On Sunday night, SOS (Something On Sunday) will display a line-up of talent in an effort to raise money for this year's NBN Telethon. Described as similar to Triple J's Unearthed competition, only live, SOS has been devised by students of the Hunter Institute of Technology's Music Business course.

The line-up for the gig will include a broad cross-section of local artists, from acoustic rock to hard-hitting grunge music.

Acts for Sunday include Draw The Line, Set At Ease, In the Grey, Chris Brame and Friends, Pilgrum, Tallis and Marc. As well as putting together a quality bill of entertainment, the show will give one of the bands the chance to become the next best thing in Australia.

The gig will kick off at 5.30pm and continue until 11pm.

Entry is $5 and tickets are available from SJ's, Beaumont Street Beat and Tighes Hill TAFE.